If your gravel driveway has seen better days, call us!
As a homeowner in New Hanover County, North Carolina, you want your property to look its best both inside and out. Although you might spend a lot of time and effort on your landscaping, garden, and other outdoor features, a poorly maintained driveway can detract from the beautiful aspects of your home. If your driveway isn't looking as great as it used to, reach out to our team at Rooks Backhoe for gravel driveway repair services.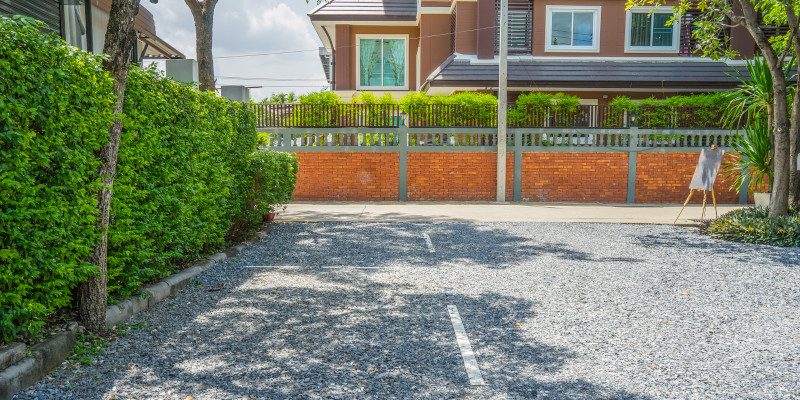 Our gravel driveway repair services focus on improving both the appearance and functionality of your driveway in a few key steps. First, our experts will visit your property to conduct a thorough inspection of your driveway to check how many areas need to be repaired and how severe the issues are. For instance, we'll keep an eye out for uneven gravel levels, potholes, and other visible problems.
Next, our team will take care to remove any debris, dirt, loose gravel, and weeds from the surface before beginning the actual gravel driveway repair process. This will give us a clean area to work with and make it easier to catch any additional issues. Then, our team will work to fill in holes with fresh gravel, compacting it, and then leveling it out to create an even, smooth surface across your driveway. If your driveway is very worn out or uneven, we may put a new layer of gravel across your entire driveway to create a new, stronger surface. Finally, we'll make sure to define the edges of your driveway to create clean lines between your driveway and yard.
When you need gravel driveway repair help, don't hesitate to give our team a call. We look forward to working with you!
---
At Rooks Backhoe, we offer gravel driveway repair services in Pender County, New Hanover County, and Rocky Point, North Carolina.
Similar Services We Offer: