Our sand hauling services are the perfect solution for larger projects requiring lots of sand.
Installing a sandbox for your children is a simple enough task to handle on your own, as a few bags of sand in the trunk of your car or the back of your SUV isn't a big deal. However, if you have a bigger job, such as needing several tons of sand for a paver patio project or for putting under an above-ground pool, the better solution is purchasing bulk sand and turning to us at Rooks Backhoe to schedule sand hauling services. We can pick up bulk sand wherever you have purchased it in Pender County, North Carolina and bring it right to where you need it. We can also use our backhoe to spread it out for you, saving you time and effort.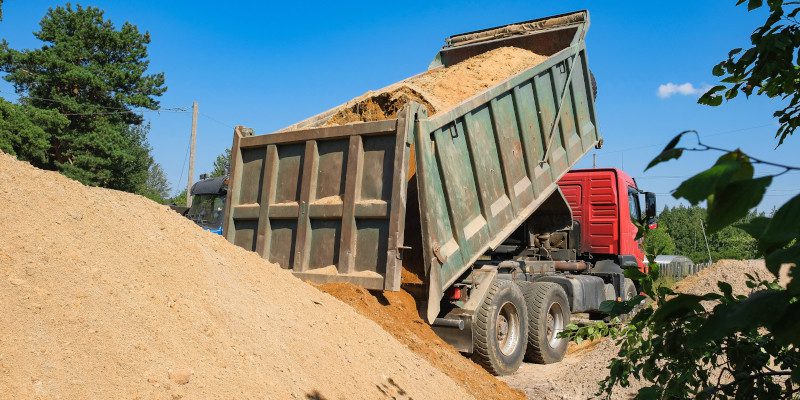 We utilize a smaller truck that holds up to 15 tons, which avoids damage to your driveway and trees. We can navigate into smaller areas than a larger truck can, which is useful for most residential projects. You don't have to get a full load to take advantage of our sand hauling. We are happy to quote you for partial loads if that is all the material you need. We can also make multiple trips if you have a larger project.
Our hauling services extend to more than sand hauling. So, if your project also involves the need for topsoil, gravel, dirt, crushed concrete, or something else, don't hesitate to contact us to arrange delivery from your favorite bulk materials provider.
---
At Rooks Backhoe, we offer sand hauling services in Pender County, New Hanover County, and Rocky Point, North Carolina.