When a need arises for sand, contact us to request sand delivery service.
Sand is a very useful natural material that has a variety of applications. Construction sites often use sand to provide strength and stability to other materials, while residential properties might feature sand in other ways. Some people create sand pits for their kids to play in, while others use sand to fill in portions of the property. If you're constructing something on your property that would benefit from the addition of sand, you might wonder how to get the quantity you need. Renting a truck and picking up all the sand could be a costly and challenging endeavor. Instead of trying to manage this task on your own, contact us at Rooks Backhoe to request a sand delivery. We can deliver sand in just about any quantity to properties located throughout Pender County, North Carolina.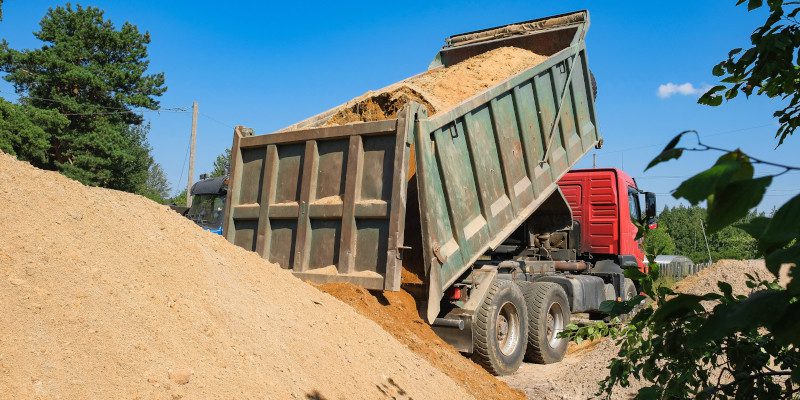 The truck we use for sand delivery can carry up to 15 tons of material in a single load. However, you're not restricted to that amount. We can always schedule multiple deliveries to get you the sand you need.
When a need arises for sand, contact us to request sand delivery service. We can pick up the sand we purchase at a location in the area and arrange to deliver it to your property so you can start your project. In addition to sand delivery, we can use our truck to transport and deliver other materials for you as well, such as gravel, dirt, and rocks.
---
At Rooks Backhoe, we offer sand delivery services in Pender County, New Hanover County, and Rocky Point, North Carolina.