For occasional projects, our backhoe services are a better solution than investing in the equipment yourself.
At Rooks Backhoe, we have become a trusted source for septic services in Pender County, North Carolina and many of our customers have commented that, since we have a backhoe to aid in installation and repairs, we could also offer backhoe services for other projects. The good news is that we do! We are more than happy to assist with a variety of projects, including: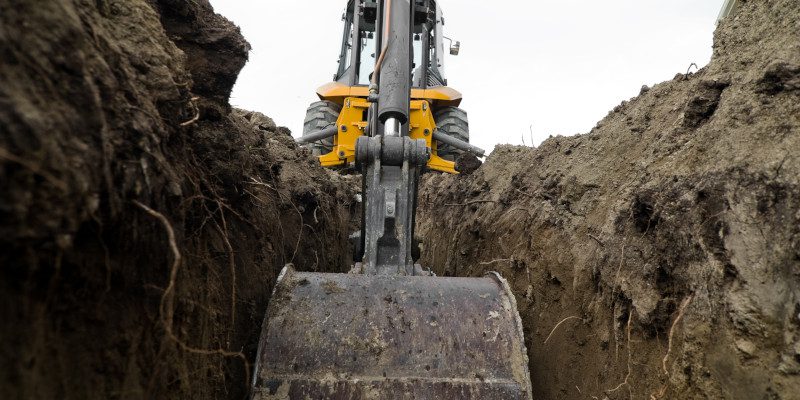 Excavation- Rural properties, in particular, always seem to need dirt excavated from one place or another. When you have projects that require excavation, you'll find our backhoe services are affordable and reliable.
Ditch Trenching- A sudden and heavy rainstorm can spell disaster if you don't have a drainage plan in place. Our backhoe services can be employed for digging a trench or drainage repair to divert water and avoid erosion and flooding.
Land Grading- To avoid having standing water, especially against structures, contact us for land grading backhoe services to put in the right slope to move water away from the buildings on your property.
Land Clearing- Need some land cleared to make space for a special project, such as outdoor living space? We have you covered!
Rooks Backhoe a Name you can trust
If you have a project in mind that can be best completed with backhoe services, don't hesitate to reach out to us. You may not have frequent enough need to purchase a backhoe yourself or take the time to learn how to use it. For those occasional projects, our backhoe services are the ideal solution. Contact us today to discuss your upcoming project or get answers to any questions you might have about our backhoe services.

---
At Rooks Backhoe, we offer backhoe services in Pender County, New Hanover County, and Rocky Point, North Carolina.
Similar Services We Offer: