Our delivery services are available for a variety of bulk materials.
If you need a small amount of sand, dirt, gravel, or rock for landscaping or another type of project at your home, you could most likely handle it with bagged materials you transport in your SUV or pickup truck. If you need a large amount, it would not only be costly to buy by the bag, but it could take several trips to get all you need. The better solution is to arrange a bulk delivery using the delivery services we offer at Rooks Backhoe.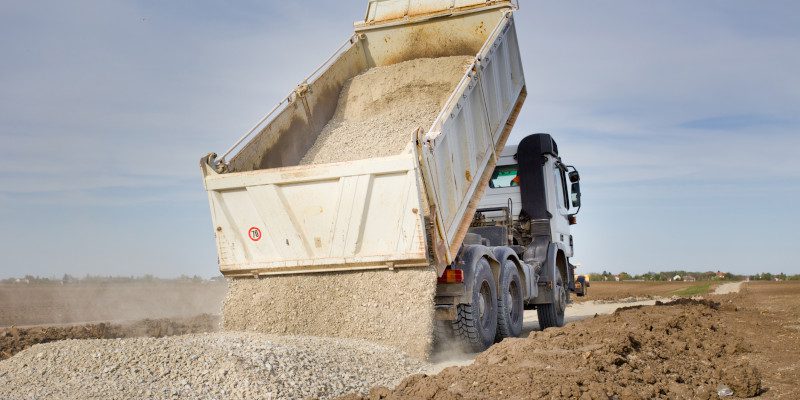 There are several places in Pender County, North Carolina where you can purchase bulk materials. Just make the purchase and let us know to pick them up for you, and we'll bring them right to your property. We use a smaller truck with a capacity of 15 tons because we can get into smaller spaces and be able to dump the load without the risk of getting stuck or damaging your concrete driveway. Our truck holds plenty of materials for the majority of projects, but we are happy to make more than one trip when necessary.
Trust the Professionals at Rooks Backhoe
Our delivery services are available for a variety of bulk materials, including dirt, rock, sand, gravel, topsoil, recycled concrete, crushed concrete, and more. Let us know if you also need us to spread the materials for you. If you have questions about our delivery services or any of our services, don't hesitate to reach out to us. We look forward to helping you save time and money using bulk materials for your project.
---
At Rooks Backhoe, we offer delivery services in Pender County, New Hanover County, and Rocky Point, North Carolina.
Similar Services We Offer: