We can handle your installation and repair septic services regardless of the type of system involved.
Some septic services companies proudly tout that they offer every type of service your septic system could ever need. At Rooks Backhoe, we think that is all well and good, but we worry that if we tried to be a "jack of all trades," we would run the risk of being a "master of none." We decided to go a different route by leaving maintenance and tank pumping to other professionals and putting our focus on being a Grade Level IV Certified septic installation and repair company. Few septic companies in Pender County, North Carolina hold the highest level of certification for septic services like we do. To demonstrate why this is important, here are what the different levels of certification involve: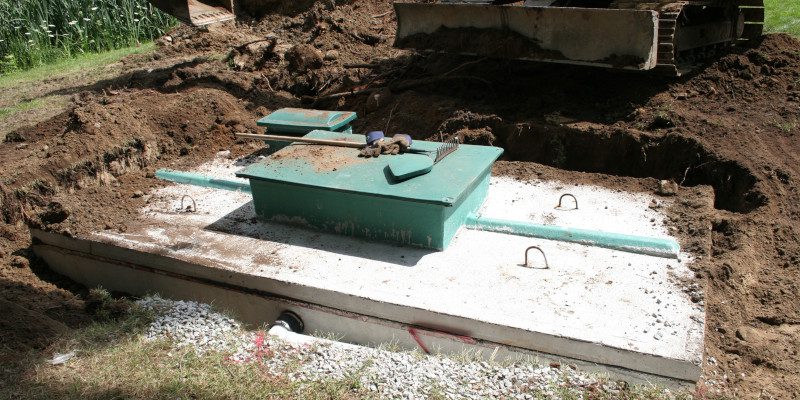 Grade Level I – Can only install a single septic tank and a conventional gravel gravity system.
Grade Level II – In addition to Level I, at this level you can install multiple tanks, grease traps, fill systems, sand lined trenches, and approved gravity or single pump systems that do not fall under Level III or IV requirements.
Grade Level III – In addition to abilities of Level II, at this level, you can install dual pumps and systems between 1500 to 3000 gpd, as well as low pressure dispersal and flow equalization.
Grade Level IV – In addition to everything included at all of the lower levels, at this level, a company can install systems greater than 3000 gpd, industrial process wastewater systems, RWTS, TS-I and TS-II systems, drip dispersal systems, and wastewater reuse systems.

To put it simply, we are certified to install and work on all levels of septic systems, including LPP (low pressure pipe systems), so we can handle your installation and repair septic services regardless of the system involved. Reach out to us today if you have questions about our septic services or would like to make an appointment.
---
At Rooks Backhoe, we offer septic services in Pender County, New Hanover County, and Rocky Point, North Carolina.
Similar Services We Offer: