We can apply this solution to divert water and prevent flooding.
Having the right systems in place can protect your property from major damage. Although water is a vital resource that all living things need to thrive, it can also cause significant problems when it's in the wrong place. An unexpected heavy rainstorm can lead to an onslaught of water on your property, and you need to make sure you have somewhere for it to go. At Rooks Backhoe, we specialize in drainage solutions for property owners located throughout Pender County, North Carolina. We have years of experience in the industry and can use our tools and expertise to determine how to resolve flooding issues and ensure proper drainage.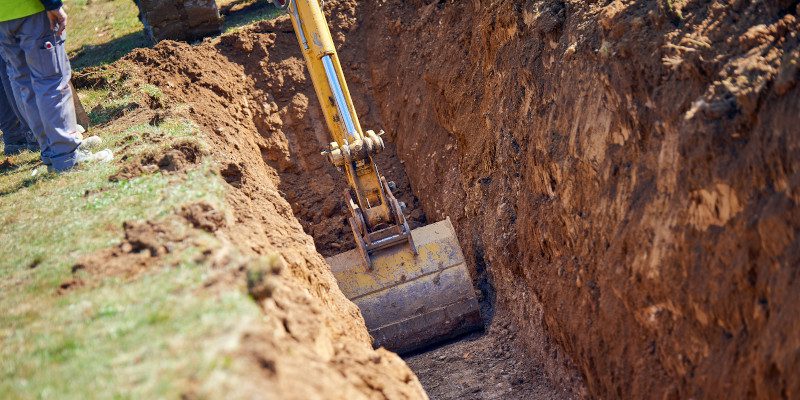 One of the services we provide is ditch trenching, which involves digging a trench or ditch on your property with our backhoe. As our name suggests, our company specializes in performing services that require the use of a backhoe. Our owner has been working with this piece of construction equipment for decades for a variety of purposes. Ditch trenching is one of our areas of expertise, and we can apply this solution to divert water and prevent flooding.
Trust the Professionals at Rooks Backhoe
If you're not sure where to start when it comes to the drainage issues on your property, contact us, and we'll come to perform an assessment. We can determine whether ditch trenching would solve the problem and get started on the task right away. Along with ditch trenching, we can use our backhoe to take care of excavation, land grading, and land clearing services for our clients. Contact us today to learn more.
---
At Rooks Backhoe, we offer ditch trenching services in Pender County, New Hanover County, and Rocky Point, North Carolina.