We have the expertise to handle any field repair project.
When issues in your home's drain field arise, you need a quick and comprehensive solution. Whether you notice standing water around your property, bad odors coming from your septic tank, or slow drains in your home, your septic system's drain field may be to blame. With 25 years of experience in the industry, our team at Rooks Backhoe can handle any septic drain field repair project.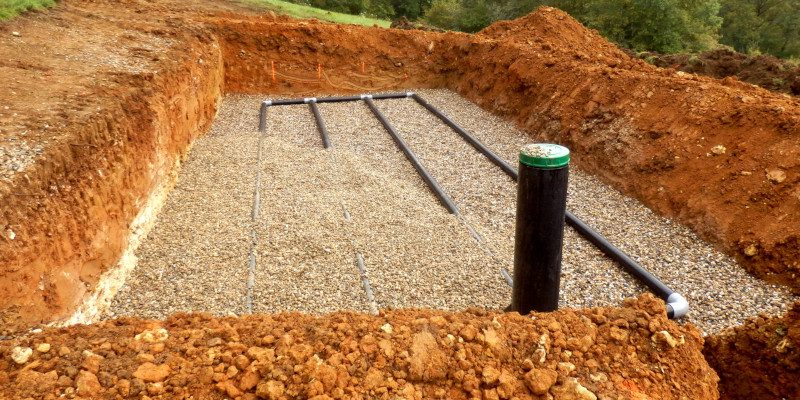 The drain field filters and ultimately dispenses wastewater, known as effluent, from the septic tank into the soil. This ensures its safe and proper disposal. It's the final step in the septic system, which means a problem in the drain field quickly becomes a problem for the whole system.
When you need septic drain field repair, a timely response is not just necessary to maintain your septic system, although that is also a priority. But equally as important is the potential problems drain field issues can cause to the ecological safety of the surrounding area. Our team understands urgency is key when dealing with drain fields, which is why we service homes throughout Rocky Point, North Carolina, to ensure we see to your property quickly.
Any septic drain field repair project should aim to preserve the integrity of the septic system to prevent more costly repairs. Our knowledgeable and certified team has the experience to handle any drain field issue to keep the whole system working as it should.
When you need septic drain field repair, call on a local team with experience you trust. We can answer any questions you have, and we're here to take care of your repair needs.
---
At Rooks Backhoe, we offer septic drain field repair services in Pender County, New Hanover County, and Rocky Point, North Carolina.