When you need septic tank repair, you need a knowledgeable team you can trust.
Septic tank issues can be a hassle. Not only are they an inconvenience for you as a homeowner, but they can also cause ecological concerns and pose safety hazards that need to be properly addressed. Whether you're facing issues with the tank itself or the drain field and connective piping, our team at Rooks Backhoe is here to help. We have the experience and expertise you can trust with your septic tank repair.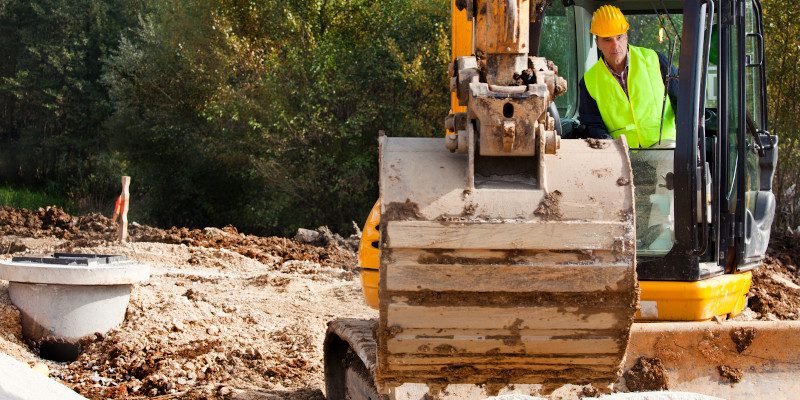 Septic issues go beyond the tank itself. The complex system of piping from the home to the tank and through to the drain field can malfunction at any point along the way. Common issues like damage or neglecting routine maintenance can require a skilled team to assess and resolve. With 25 years of experience in the industry, our team is equipped to do just that.
Whether you're dealing with a slow drain in your bathroom, standing water in your yard, or a foul odor coming from your tank, septic tank repair requires a thorough diagnosis to ensure the issue is dealt with at the source. It's also imperative that repairs are in accordance with local regulations and industry standards. We service homes throughout Rocky Point, North Carolina, and hold the highest certification available in the industry, so we know how to get the job done right and according to code.
If you're in need of septic tank repair, you want to be sure that the team you call has the knowledge and experience to resolve the issue. Contact us with any questions you have, and we will make sure your home is back to normal in no time.
---
At Rooks Backhoe, we offer septic tank repair services in Pender County, New Hanover County, and Rocky Point, North Carolina.
Similar Services We Offer: