We've got you covered with professional gravel services.
Gravel is a highly functional material that's used for a variety of purposes in construction, landscaping, and renovation work. But one of the challenges that comes with the use of gravel is getting access to it in the necessary quantity. Since gravel is made from crushed rock and other aggregates, it's extremely heavy. It's often used in massive quantities, requiring trucks to transport it to job sites and other locations. But renting trucks simply to get access to gravel can get expensive. Managing the material yourself can also be difficult due to its weight.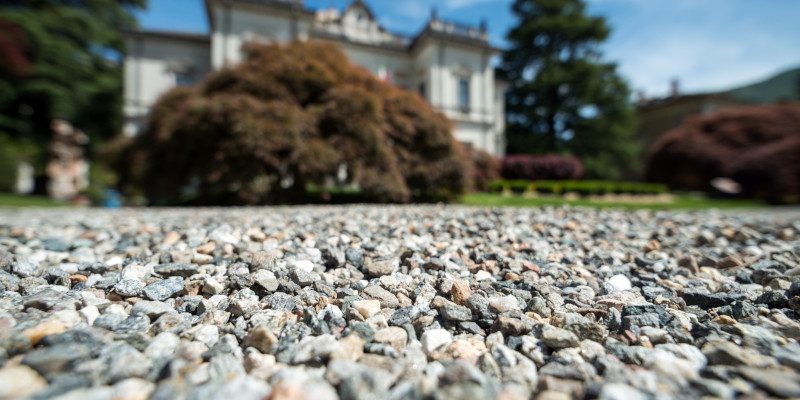 At Rooks Backhoe, we've got you covered with professional gravel services. Our gravel services are available in and around the Rocky Point, North Carolina area, and we can manage the quantity of gravel needed for a project of any size and scope. Depending on how much assistance you need, we can take care of picking up and delivering a load of gravel, or we can perform gravel spreading and other services. We take pride in delivering customizable services based on the unique needs of each of our clients. When we tackle more complex gravel services, we can use our equipment and tools to ensure an excellent outcome.
When performing gravel delivery, we use a truck that can carry up to 15 tons of material. By utilizing this vehicle, we're able to navigate into tighter spaces without causing damage to the roads or surfaces below. If necessary, we're also able to make multiple deliveries based on the project scope. With decades of experience, we're confident in our ability to handle any need that may arise.
---
At Rooks Backhoe, we offer gravel services in Pender County, New Hanover County, and Rocky Point, North Carolina.