When you need large amounts of sand hauled to your property, don't hesitate to contact us.
Sand can be used for all kinds of home projects, but getting enough of it to your property for major tasks like filling in the base for your paved patio or walkways or improving the drainage in your yard is virtually impossible on your own. When you need a lot of sand, it's better to buy in bulk from a distributor and have it hauled to your property, and for that, you'll need an experienced sand hauling company. Here at Rooks Backhoe, we have the necessary equipment and experience to haul sand to your property safely and efficiently.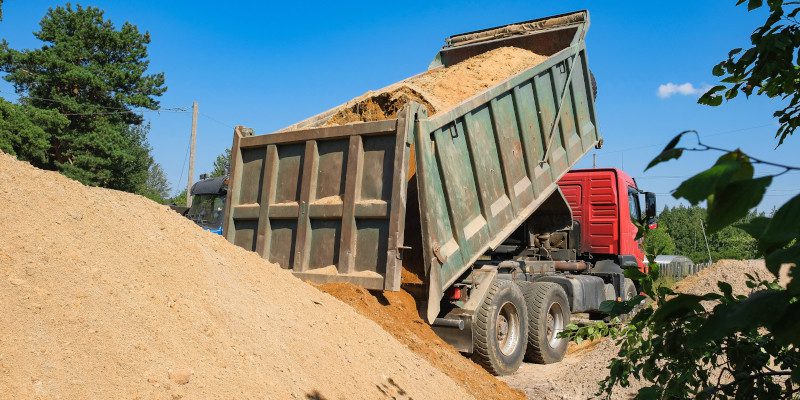 Our team uses a smaller sand hauling truck than some other companies might provide, but we do so because it actually offers our customers quite a few benefits. For one thing, our smaller truck allows us to access areas of your property that a larger truck wouldn't be able to navigate to, which means we can get the sand as close as possible to where you need it. Additionally, our truck isn't as heavy as other models, making it safer for us to drive on properties with paved driveways. We can still haul up to 15 tons of sand for you, but if you need us to move more than that, we're happy to accommodate your needs by making multiple trips.
When you need sand hauling services in the New Hanover County, North Carolina area, our team is the one to call. We've been family-owned and operated for over 25 years, and you can count on us for the dependable, professional sand hauling services you need for your home. Reach out today to inquire about getting a quote!
---
At Rooks Backhoe, we offer sand hauling services in Pender County, New Hanover County, and Rocky Point, North Carolina.