Our compact dirt delivery truck can get into areas larger trucks can't go.
At Rooks Backhoe, we offer reliable dirt delivery services throughout New Hanover County, North Carolina and the surrounding area. You can choose to purchase dirt from the local provider of your choice, and then we will handle the pickup and delivery to your residential or commercial property. Not only can we handle your dirt delivery needs, but we can also offer spreading services.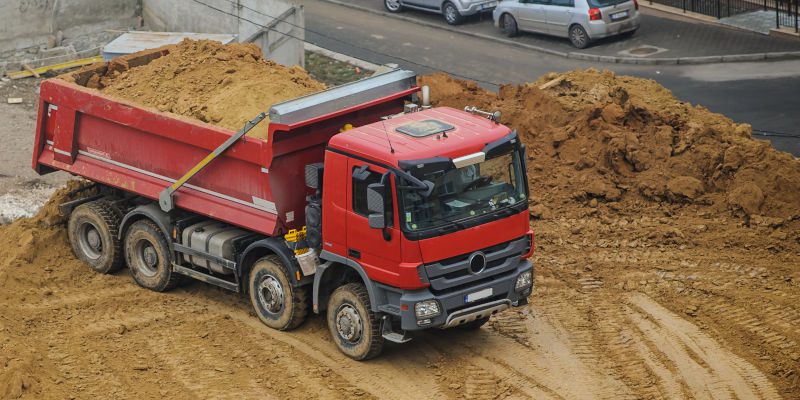 Our dirt delivery service is different because of our personalized customer service and because of our compact truck that can get into areas larger trucks can't go. Our truck can still haul an impressive 15 tons of material in each load, and we can always schedule multiple trips if needed to move larger amounts of dirt. A smaller delivery truck is less likely to get stuck, damage underlying structures on your property, or damage your property's other features.
Beyond dirt, we can haul, deliver, and spread other materials as well, including rock, gravel, topsoil, sand, and even crushed or recycled concrete. Our other services include backhoe work like ditch trenching, excavation, and land grading, as well as drainage repair and septic installation and repair. Whatever services you need, you can count on us to be reliable and trustworthy. We will follow through and perform the agreed upon services in a friendly and responsive manner.
With 25 years of experience and accumulated knowledge about the industry, you can rely on us for excellent results every time. Call today to discuss your dirt delivery needs or ask our team your questions.
---
At Rooks Backhoe, we offer dirt delivery services in Pender County, New Hanover County, and Rocky Point, North Carolina.