When performing backhoe services, we take the time to do the job right.
Backhoes are highly functional pieces of equipment with various applications and uses in construction, renovation, and other industries. Also called a back or rear actor, a backhoe serves a vital role in the excavation process. This piece of equipment usually has a digging bucket attached to its arm, although other hydraulic attachments can replace the bucket to complete other tasks. When you're looking for a trusted provider of backhoe services on your Rocky Point, North Carolina property, you can rely on the team at Rooks Backhoe. We have the experience and skills needed to handle all types of projects that involve the use of a backhoe.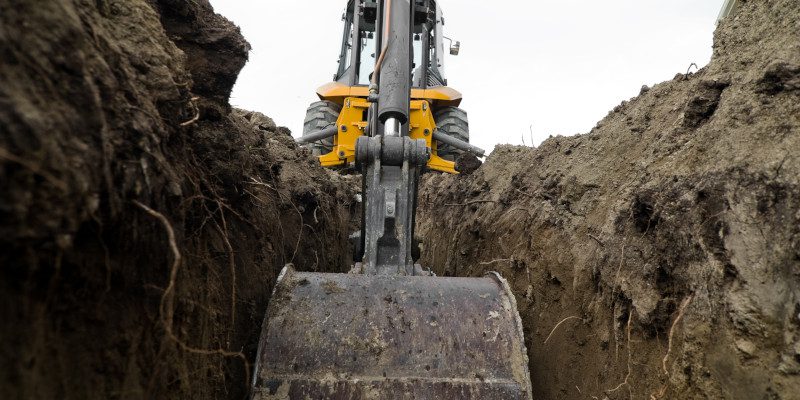 Many of our clients count on us to perform ditch trenching, excavation, and land clearing and grading. These are some of our backhoe services, performed by knowledgeable technicians. Ditch trenching can divert a sudden onslaught of water to prevent erosion, flooding, and moisture damage, often caused by a major storm or flood. When we excavate an area, we move dirt, rocks, and other natural materials from one area to another, helping to make the surface more functional and useful. You might be looking for professional excavation services in preparation for a construction, renovation, or landscaping project. We're also available to use our equipment to clear and grade the land on your property.
When performing backhoe services, we take the time to do the job right. We also have access to different attachments that allow us to tackle more complex projects. Contact us to request an estimate or schedule service.
---
At Rooks Backhoe, we offer backhoe services in Pender County, New Hanover County, and Rocky Point, North Carolina.