Our team has extensive experience in ditch trenching, and you can count on us to protect your property from flooding.
Our team at Rooks Backhoe has been working in the excavation industry for decades now, and one of our most popular services continues to be ditch trenching. This process involves digging ditches around your property, and it is typically used to protect the area from flooding. The ditches give excess water somewhere to go, collecting it and diverting it away from your property before it can do damage. If you want to protect your property from water damage, we encourage you to consider using our ditch trenching services.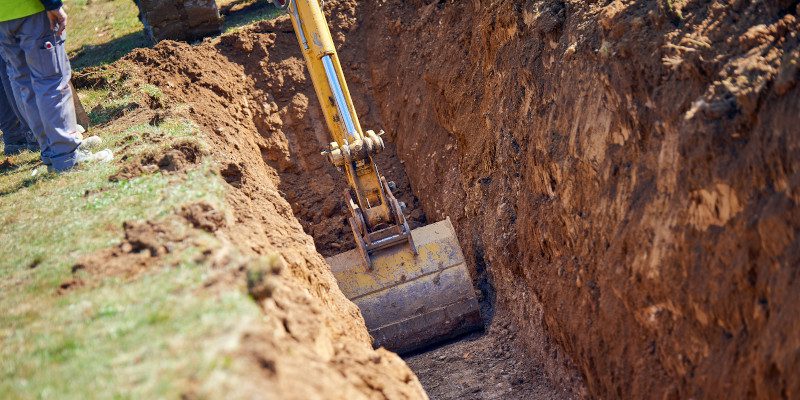 Whether you are preparing a new construction site or want to protect a structure that's already complete, you can turn to our team to get the expert excavation and drainage solutions you need. We'll assess your site to determine where water will flow and then create a customized drainage plan to keep the water under control.
Our plan may involve ditch trenching, land grading, installing a drainage system, or all three, but no matter what, we will make sure the finished result gives you the effective protection you need. To learn more about our ditch trenching and drainage services, simply give us a call to consult our experts directly.
We are proud to serve the New Hanover County, North Carolina area, and we want to help you with all your excavation needs. If you are looking for ditch trenching services, we encourage you to reach out to our team to find out how we can help.
---
At Rooks Backhoe, we offer ditch trenching services in Pender County, New Hanover County, and Rocky Point, North Carolina.